Governing Body
Driving Force Behind the College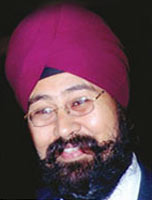 As the word 'Renaissance' implies an upsurge of new inspiration and refinement, so here at Renaissance Law College, we are redefining the educational system. Through the guidance of able lawyers & subject experts, students are taken across the gap of their present knowledge & experience and are placed at a level of knowledge and competence that enables them to immediately step into the high standard of efficiency required in today's world of law.
Our students will be trained to develop communication and analytical skills. Emphasis will be laid on complete customized personality development, of a lawyer, suited to face the challenges of demanding law market, while being supported by inner strength of character. After having spent a few years with us, the students find themselves competent and skilled both intellectually and morally, to step directly into the legal arena with full confidence in their won ability, to earn a living, honestly and intelligently.
We welcome you all to all new, fresh and inspired world of Renaissance , where you will surely find a new approch to prepare yourself for tomorrow's opportunity.
Sarabjit Singh Bharaj
Director
Renaissance Law College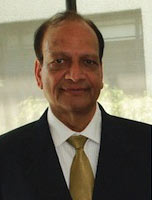 The ultimate benchmark of quality legal education, is the quality culture of the Institution. Today, we stand at the crossroads of keeping pace with the emerging needs of humankind alongside fast changing trends in governance and scientific development. The jet set transformation, emphasis on learning than teaching, relevance to people and nation development render Renaissance Law College, Indore as the right place to gear up with a world class competitive edge. The positive vibes of our campus invite you to the unique experience of quality learning in a multi-dimensional and participatory manner where you too shape the process..
Our ongoing endeavour to excel and to succeed has penned a saga of success in academic laurels and leadership with dream placements of our students across various sectors. High achievers adorn our stakeholder community of parents, guest faculty and alumni who teach our students and inspire them.
Renaissance has been the meeting point of ideas and best academic practices. And we welcome you to this sacred temple of learning and to a warm academic community.
Pawan Shrimal
Director
Renaissance Law College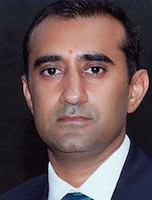 At Renaissance Law College, we are all focused on helping you gain the knowledge and skills to build a successful career as a lawyer. We also work hard to ensure, you have an enjoyable time, we provide you with high levels of support and provide you with some of the best facilities available.
The College works closely with the industry experts to ensure our students have the skills they need. This gives our students the best help we can extend to them building a good career. We also ensure that you perform to the best of your ability, to enable you to progress to higher level study, if that is your wish.
My College and I would be delighted to meet you and support you in making your choice of career
Sumit Suri
Mentor
Renaissance Law College