Five days Research Week Programme titled "Shodh-2016" between 12th to 16th April, 2016 was organised by Renaissance Law College, Indore. "Research is the path to innovation and success"
Day 1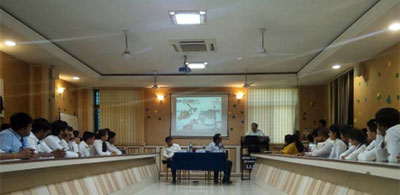 The first session focused on 'Importance of Research' in which Dr. NMK Bhatta, Professor in IIM was a keynote speaker. Second session was' e-research' by Prof. Akanksha Joshi & third is ' Components of Trial' by Prof. Sangeeta Choudhary.
Day 2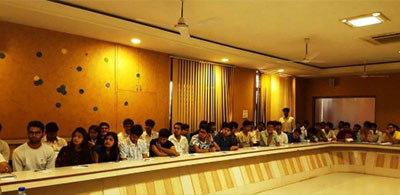 First session of 'Shodh" was about the "Importance of Research in business", keynote speaker was Mr. Samir Agarwal, Entrepreneur founder of Start up in Mumbai. Second session was taken by Mr. Mahatv Singh Rathore, a Marketing consultant about, "Importance of Research in Life".
Day 3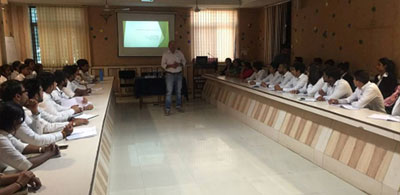 On third day topic of session was" How to do research & basics of Research Methodology" by Dr. Vivek Sharma, Professor from IMS, DAVV.
Day 4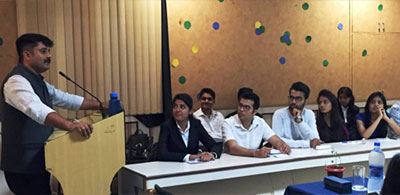 Cyber Law Workshop Guest Speaker (Prof. Nishit Dixit) "Cyber law the key to unlock cyber crimes" Cyber law workshop was conducted by. Prof. Nisheeth Dixit. He explained the topic with the help of decided cases.
Day 5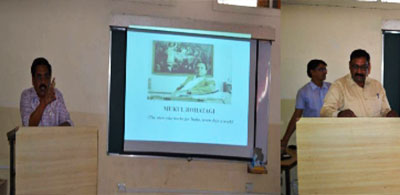 Workshop on 'legal eagles' by faculty Members of Renaissance Law college, Indore "Legal Eagles" is a workshop of India's top four litigation lawyers who fought some of the most important battles in Indian courts. Their path to success is paved with determination, grit and challenges. First session was taken by Dr. Jayesh Shah about Adv. Mukul Rohtagi Second session was taken by Prof. M.K.Moyal about Dr. Abhishek Manu Singhvi (Senoir Adv., politician & social worker).